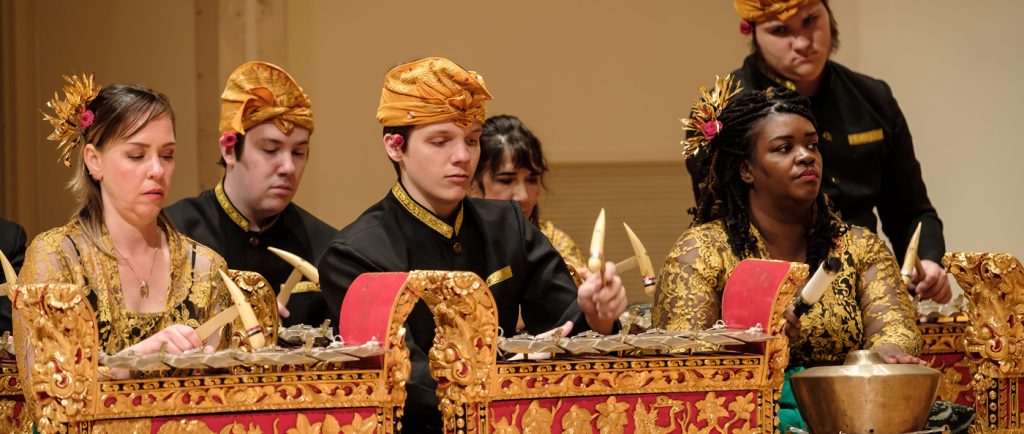 The Interdisciplinary Arts Center (IAC) at Wake Forest University supports projects that combine the arts (music, theatre, dance, art, art history) with each other and/or with other WFU disciplines, centers, and programs. We support project proposals from WFU faculty, students, and staff that range in size from classroom visits to multi-performance events open to the WFU and greater Winston-Salem communities. Our most typically funded project types include special classroom projects, interdisciplinary performance projects, guest artist visits, commissioned works, exhibitions, panel discussions, receptions, lectures, research and conference support, and intimate "salons." Using the intense, personal connections created by artistic collaboration, the IAC builds on the already high quality of artistic work at Wake Forest and invigorates the intellectual and cultural life of the university with interdisciplinary projects both large and small.
The IAC has its roots in the Interdisciplinary Performance in the Liberal Arts Center (IPLACe, 2012-2020), which helped draw together dozens of constituencies on campus and in our community. Please view our archives and see the wide variety of inventive work that faculty, staff, and students have created together over the past decade.
If you have an idea for an interdisciplinary artistic project, please email Christina Tsoules Soriano or a member of our executive committee, or submit a proposal through our proposal form.
Business Manager
Charlene Watkins, Business Manager for Arts and Interdisciplinary Initiatives
---