Tuesday, September 27, 5:30pm
Scales Fine Arts Center Room 102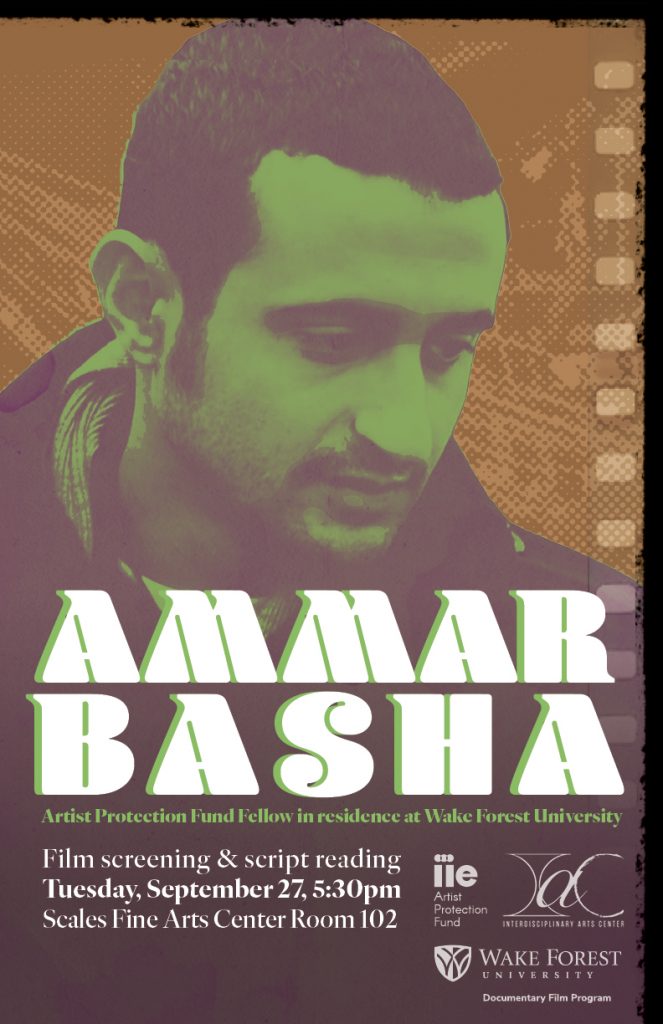 Ammar Basha will screen his documentary and host a premiere script reading of his new screenplay. Ammar Basha is an Artist Protection Fund Fellow in residence at Wake Forest University. The Artist Protection Fund (APF) is an initiative of the Institute of International Education, sponsored by the Mellon Foundation. The APF makes fellowship grants to threatened artists from any field of practice, and places them at host institutions in safe countries where they can continue their work and plan for their futures.
Tuesday, September 27, 5:30pm
Scales Fine Arts Center Room 102